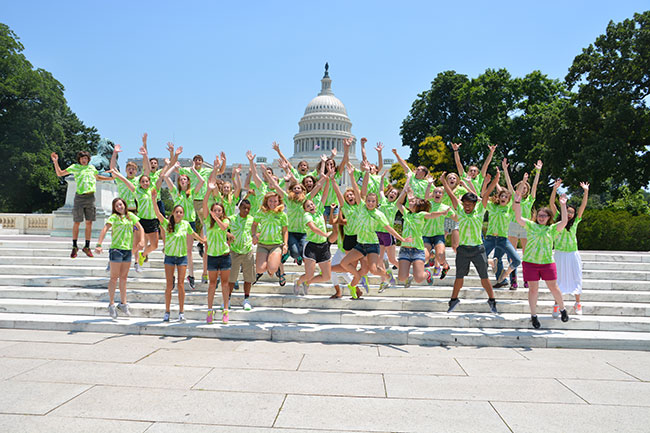 Do you know a high school sophomore or junior, who would enjoy spending a week in Washington DC, hanging out with teens from across the country and seeing all that the nation's capital has to offer….for FREE? Or how about an all expense paid trip to Steamboat Springs, CO white water rafting and building leadership skills that will last a lifetime? If so, have them apply for our summer 2016 Youth Tour program.
Eligibility:
Student must live or attend school in Southern Pioneer Electric's service territory. Schools eligible for the scholarship are: Ashland, Cunningham, Fowler, Kiowa County, South Barber, Liberal, Medicine Lodge, Minneola, Satanta, Skyline, South Central, Southwestern Heights, & Sublette.
Student must be a sophomore or junior in high school and not previously have been chosen as a Youth Tour winner.
Criteria:
The student must submit a complete application, found online at www.southernpioneer.net/community/youth-programs/ before February 1, 2016 by 5 p.m.
If student is chosen as a finalist, they must interview with a panel of judges from the community at a designated time and location.
If you have any questions about the Southern Pioneer Electric Company Youth Tour program, please contact Elyse Molstad at 620-626-2305 or emolstad@southernpioneer.net.