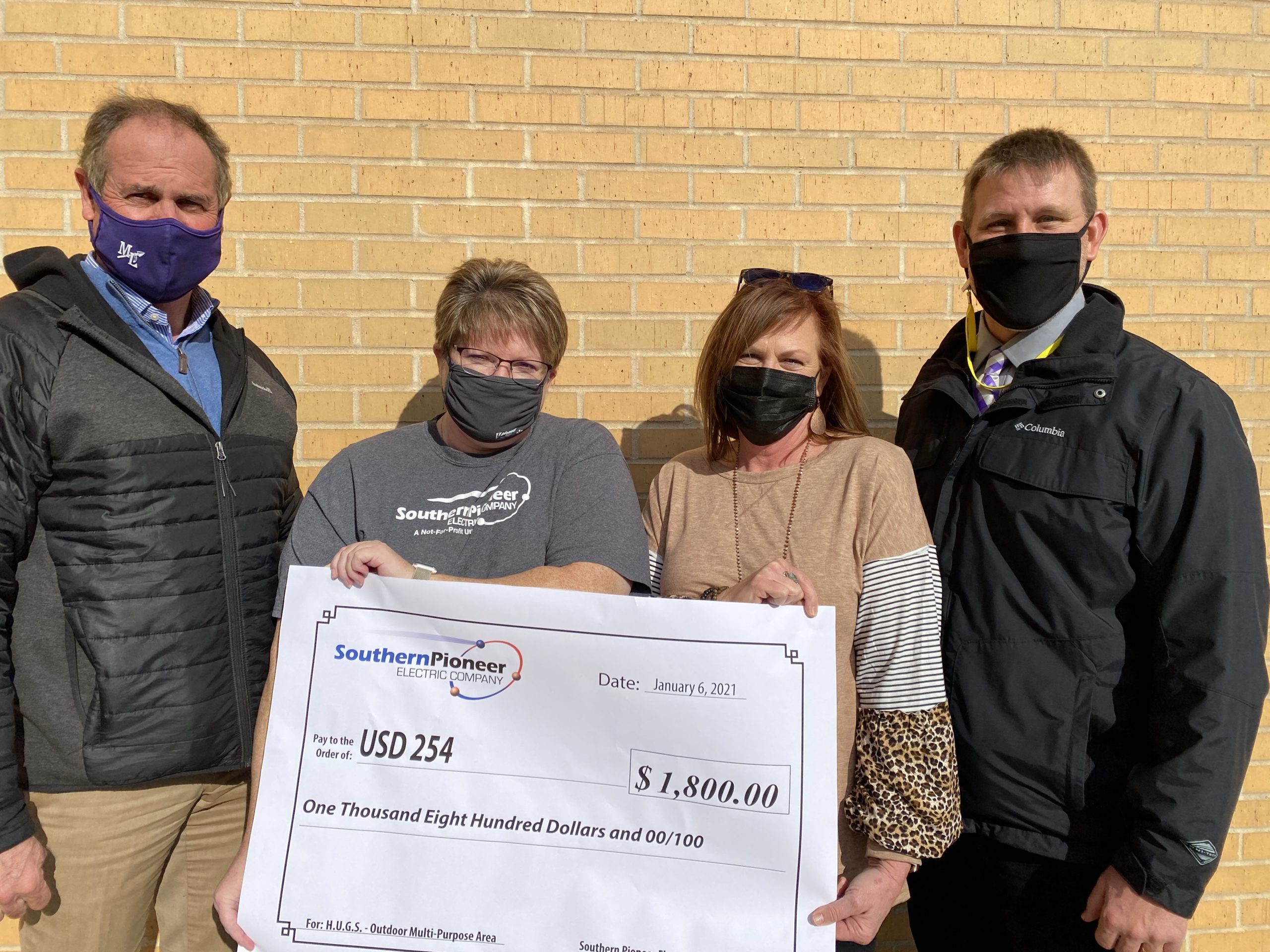 Representatives of Southern Pioneer Electric presents employees of USD 254 with a check for $1,800 courtesy of the company's H.U.G.S. (Helping Us Give To Society) Program on Wednesday, January 6. The district will utilize the funds to continue the construction of its outdoor multi-purpose space. The space will be a permanent part of the grade school campus in Medicine Lodge.
"The space will be shaded and protected from weather," said Becky Catlin, student support coordinator. "This space will allow our teachers to move their classrooms outside occasionally to engage students in a more interactive setting suitable for STEM (science, technology, engineering and mathematics)  activities, as well as allow us to spread out our students for a more comfortable and healthy lunch experience."
The space will feature a structure to supply shade and shelter from weather, benches, storage and tables. Landscaping will also be added to help create a welcoming environment for students, staff and the public.
"This space is truly a space for the entire community," said Dee Longoria, energy services coordinator for Southern Pioneer Electric. "The area will give teachers access to a great outdoor classroom; but also provide a space for community members and visiting schools to enjoy during sports and other recreational activities."
Funds for the H.U.G.S. program are made possible when materials like pieces of steel, copper and aluminum are taken out of service and recycled. Over time, the recycled funds can accumulate. As funds become available, Southern Pioneer Electric seeks out projects within its service territory focused on community improvement to fund.