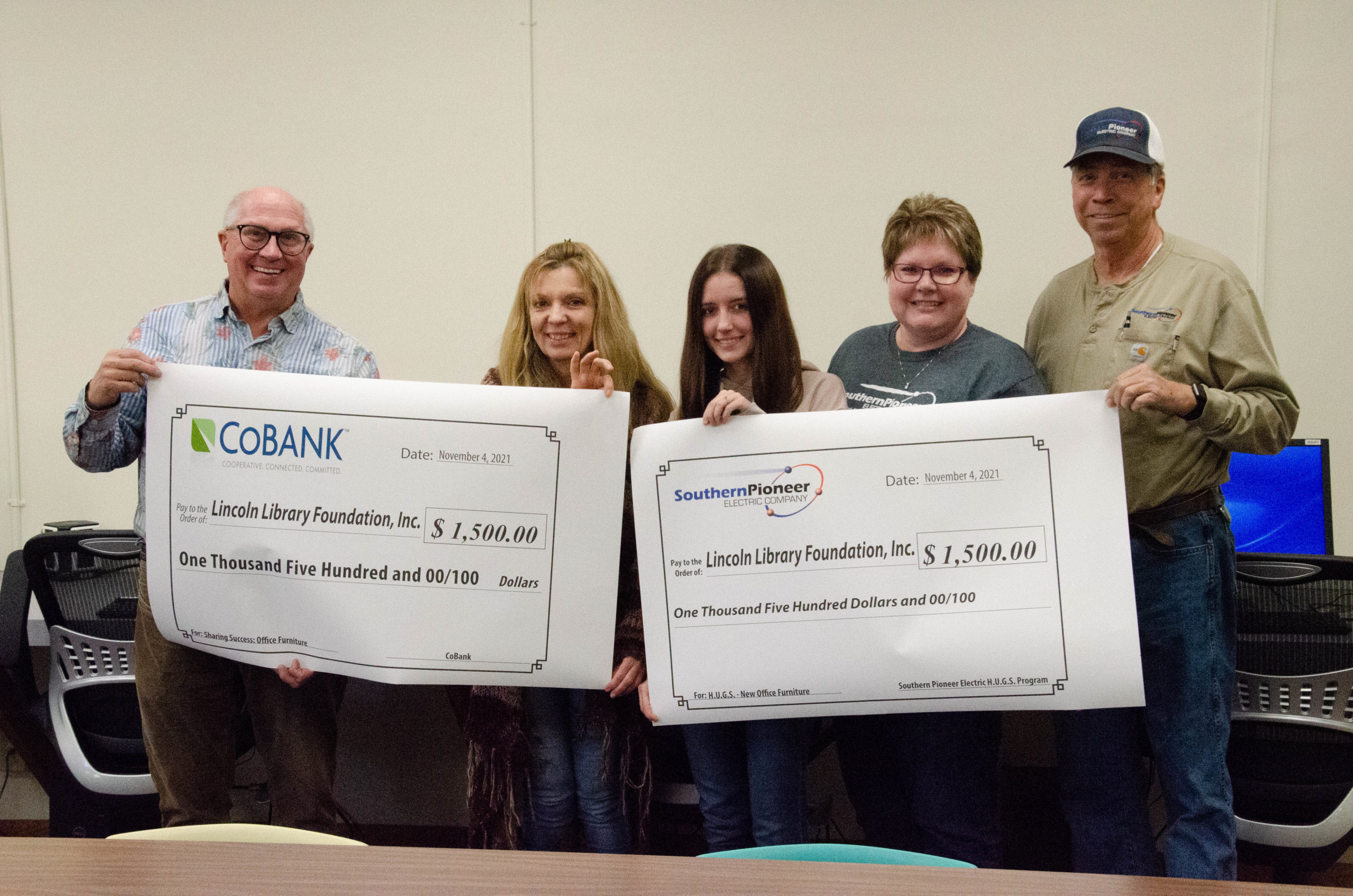 Medicine Lodge, KS – Representatives from Southern Pioneer Electric met at the Lincoln Library on Nov. 4, 2021 to present a $1,500 grant through Southern Pioneer's Helping Us Give to Society (H.U.G.S.) program. Funds from the grants will assist the Library in purchasing office furniture for its recently remodeled technology center. The library also received an additional $1,500 in matching funds through CoBank's Sharing Success program.
Currently housed in the existing library, the technology center offers visitors computers and internet access for printing, tutoring, video conferencing, applying for jobs and more.
"The technology center is truly a benefit to all of our patrons," said Doris Sorg, Lincoln Library's director. "The addition of new seating will ensure that anyone using the Library's computers will be able to work comfortably."
Funds from the H.U.G.S. grant will also help the library purchase a rocking chair for its multi-purpose room and storage room shelving, giving employees access to supplies during the programs hosted by the library.
"The success of the Lincoln Library's expansion project is already visible," said Anita Wendt, vice president of Energy Services for Southern Pioneer. "The money from Co-Bank's Sharing Success grant and H.U.G.S. will aid them in their quest to provide an essential service to the community. We are excited to see how they grow their services once equipped with quality seating for visitors."