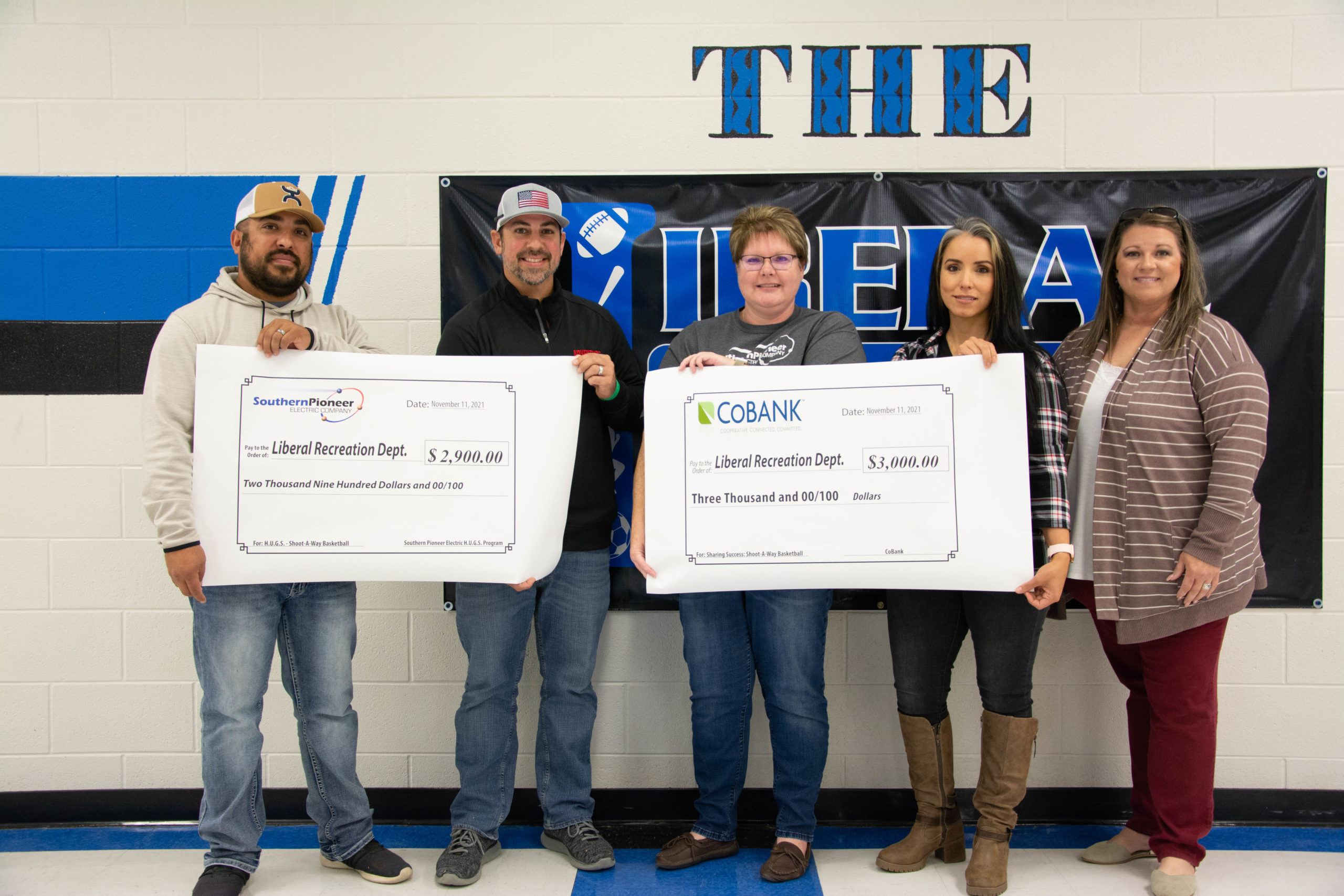 Liberal, Kansas – Southern Pioneer's H.U.G.S. (Helping Us Give to Society) team presented Liberal Recreation with a $2,900 grant on Nov. 11. The grants will fund the purchase of a new Shoot-A-Way basketball machine. The department also received a $3,000 grant from CoBank's Sharing Success Program that matches the charitable contributions of its customers.
Matt Quint, the recreation center's director, said the basketball machine engages athletes in numerous ways.
"The Shoot-A-Way basketball machine can rebound the ball for players, keep track of misses and makes and even teach you to shoot with the perfect arch," said Quint. "There is also a leaderboard element to the machine that can turn making shots into a competition."
The Liberal Recreation Department offers open gym time every day to anyone in the community free of charge. The Shoot-A-Way basketball machine will be available to anyone who utilizes the facility.
Southern Pioneer funds its H.U.G.S. team through recycled materials. Pieces of steel, aluminum, or copper taken out of service are recycled and turned into funds for community-focused projects. As funds become available, Southern Pioneer Electric seeks our projects to fund within its service territory. More information regarding the program can be found on Southern Pioneer's website