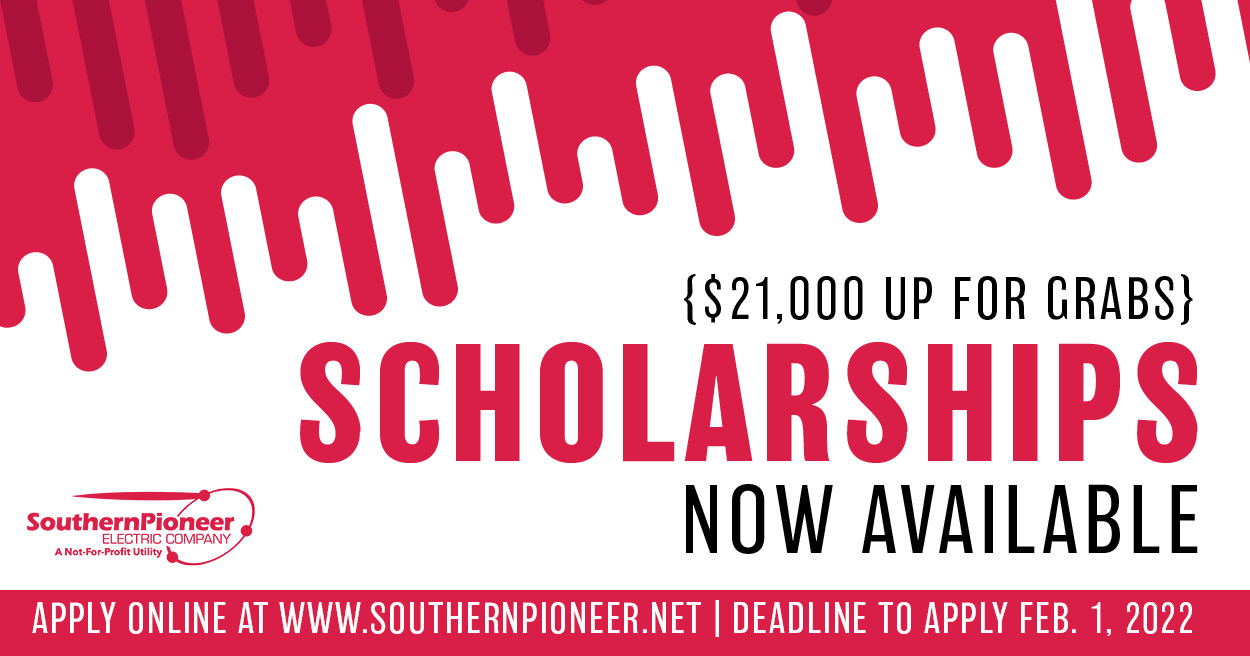 Southern Pioneer Electric is offering $21,000 in general scholarships to 2022 high school graduates attending school and residing within any of our area schools.  Students must also have plans to attend a postsecondary education institution during the fall 2022 semester to qualify.
Completed applications must be submitted online no later than 5 p.m. on February 1 including the required one-page resume and seventh-semester transcripts. Southern Pioneer Electric will accept transcripts via mail or through email sent by a school staff member.
Southern Pioneer Electric also offers scholarships for students interested in pursuing a career in power line technology. Students planning to enroll in a power line technology program next fall may submit their applications separately. Students may not apply for both scholarships.
Information regarding the 2022 scholarship contest, a list of qualifying schools and the applications to apply can be found by visiting Southern Pioneer Electric's Scholarship page.