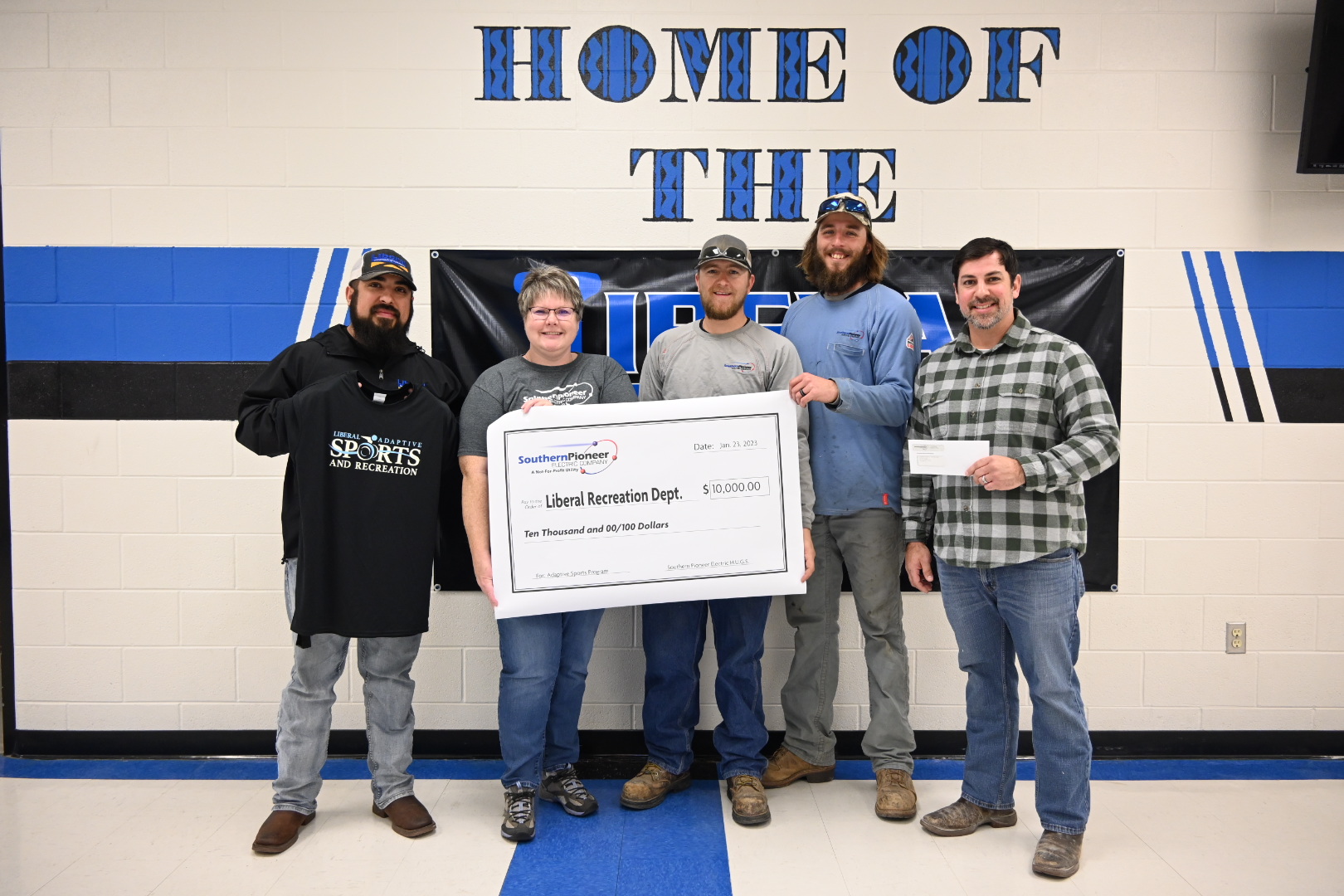 Southern Pioneer Electric H.U.G.S. team members met with representatives of the Liberal Recreation Department on Monday, Jan. 23, to present a $10,000 Helping Us Give to Society (H.U.G.S.) grant. Liberal Recreation. Travis Martinez, Assistant Director, says the grant will fund the new Adaptive Sports and Recreation Program.
"We started the program in 2022 and had great success," said Martinez, "with the help of the H.U.G.S. grant, we'll be able to improve the program and better serve our special needs community in Liberal and the surrounding areas."
Martinez said The Adaptive Sports Program, will give adults and students the opportunity to participate in sports and events like stretching, t-ball, volleyball, dancing and more. The program will also focus on encouraging participants to stay mobile and fit through exercise.
"The Liberal Recreation Department is working hard to ensure that all members of the Liberal community, and those around us, can lead an active and healthy lifestyle," said Ruby Terrazas, Southern Pioneer energy services coordinator and H.U.G.S team member. "We hope this grant will go a long way towards helping them continue to do so."