H.U.G.S.
Giving back to the communities we serve is a part of Southern Pioneer Electric Company's business plan. Our employees live, work and raise families in the same communities as our consumers; we have a vested interest in developing our communities to be strong and viable for years to come. Years ago, the H.U.G.S. (Helping Us Give to Society) team was formed to do just that – give back to the communities we serve.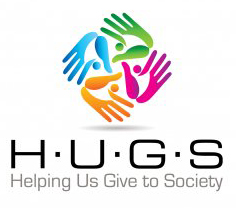 The H.U.G.S. team is funded by Southern Pioneer Electric's recycled materials. Any pieces of steel, aluminum or copper that have been taken out of service due to repair or rebuild, are recycled. Over time, the recycled funds can be substantial. That's why this team was developed; we want to find ways to give back to our communities and build better, stronger relationships with our consumers. As funds allow, the H.U.G.S. team will continue to seek out projects to fund in Southern Pioneer's 10-county service territory.
Southern Pioneer Electric Company, a wholly owned subsidiary of Pioneer Electric Cooperative, is headquartered out of Ulysses, Kansas. Southern Pioneer Electric Company has local offices in Liberal and Medicine Lodge, Kansas. If you are interested in applying for a H.U.G.S. donation please print and fill out the attachment on the link below or contact Anita Wendt at 620-424-5271 or awendt@pioneerelectric.coop.