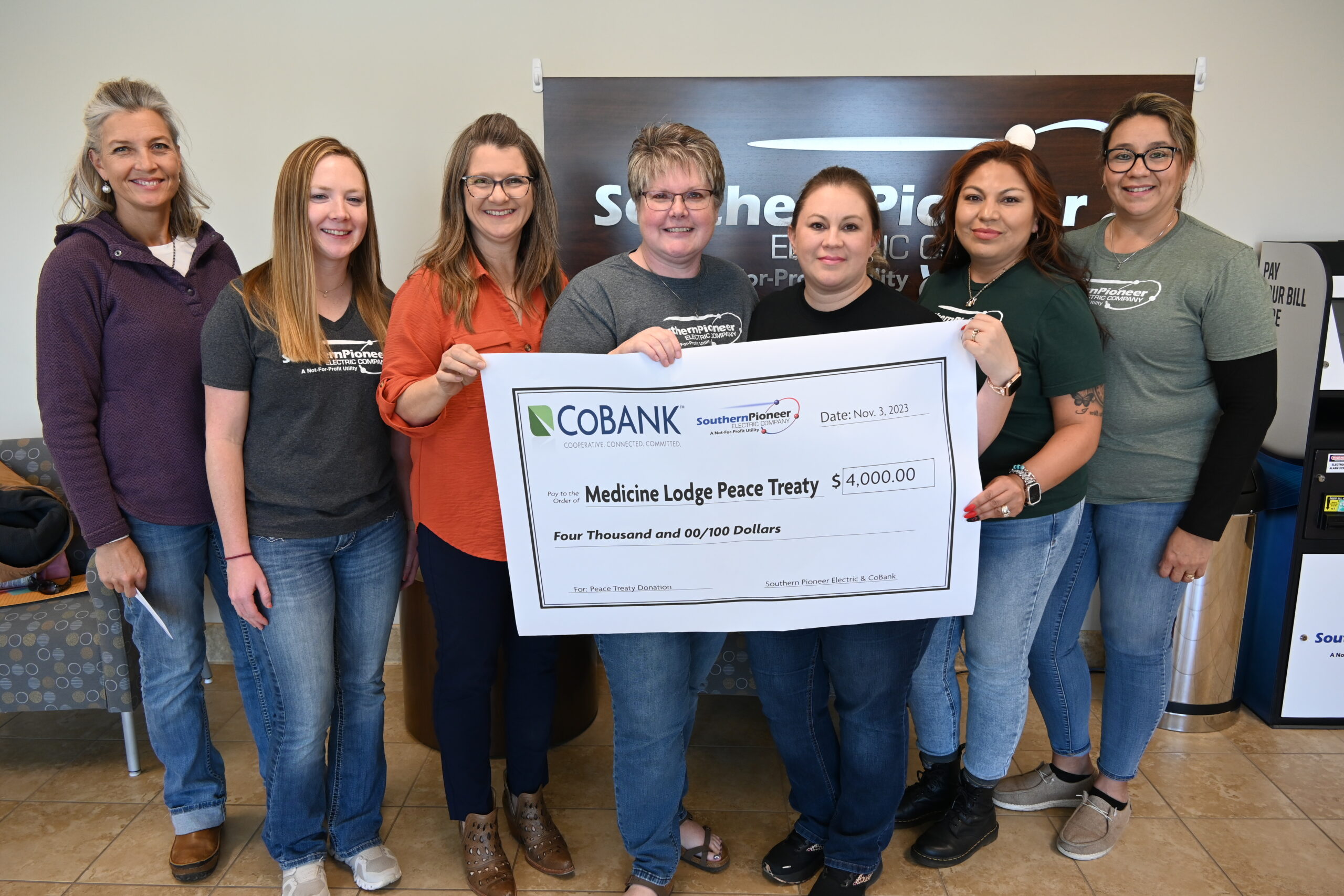 Representatives of Southern Pioneer Electric, on behalf of CoBank, presented members of the Medicine Lodge Peace Treaty board with $4,000 in grants courtesy of CoBank's Sharing Success program.
"Supporting our communities is an integral part of Southern Pioneer's mission," said Anita Wendt, Vice President of Energy Services at Southern Pioneer Electric. "We're honored to be a sponsor and contribute to the success of The Peace Treaty."
The Medicine Lodge Peace Treaty is scheduled for September 27, 28, and 29, 2024. More information regarding the event may be found at www.peacetreaty.org.