Understand Your Bill
For your convenience, Southern Pioneer Electric is providing this document to help you read your new billing format. This new format will allow our consumers to quickly and easily understand the new bill and help you find everything you need. For questions, please contact our office at 1-800-670-4381.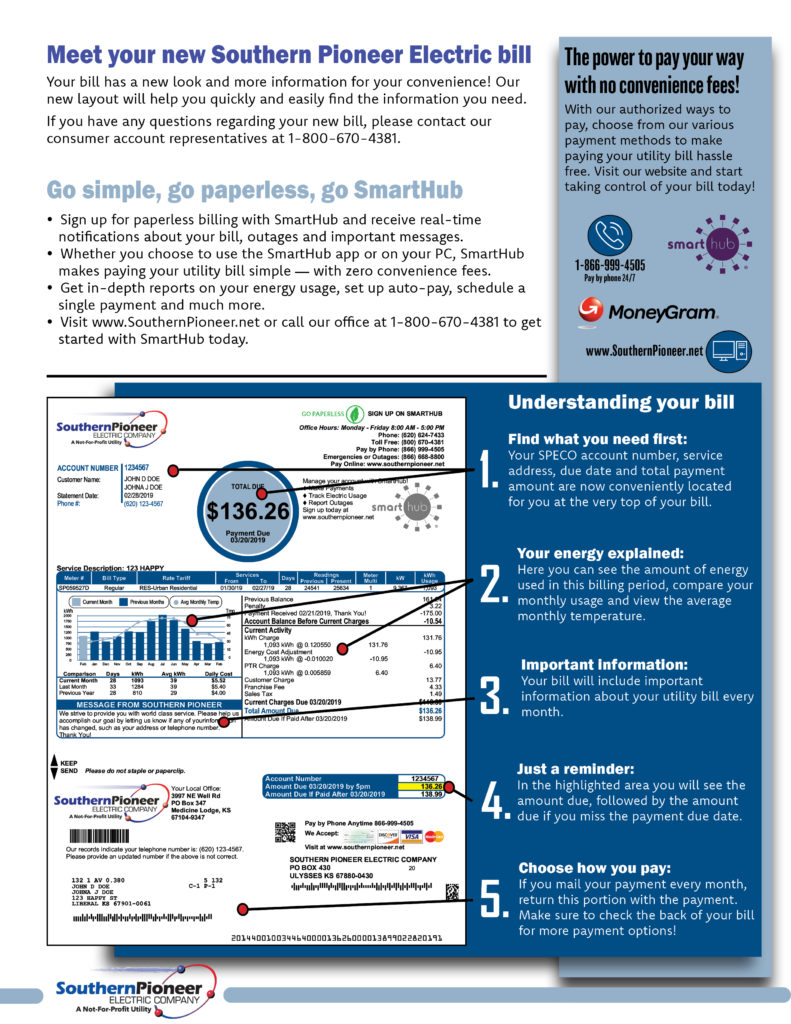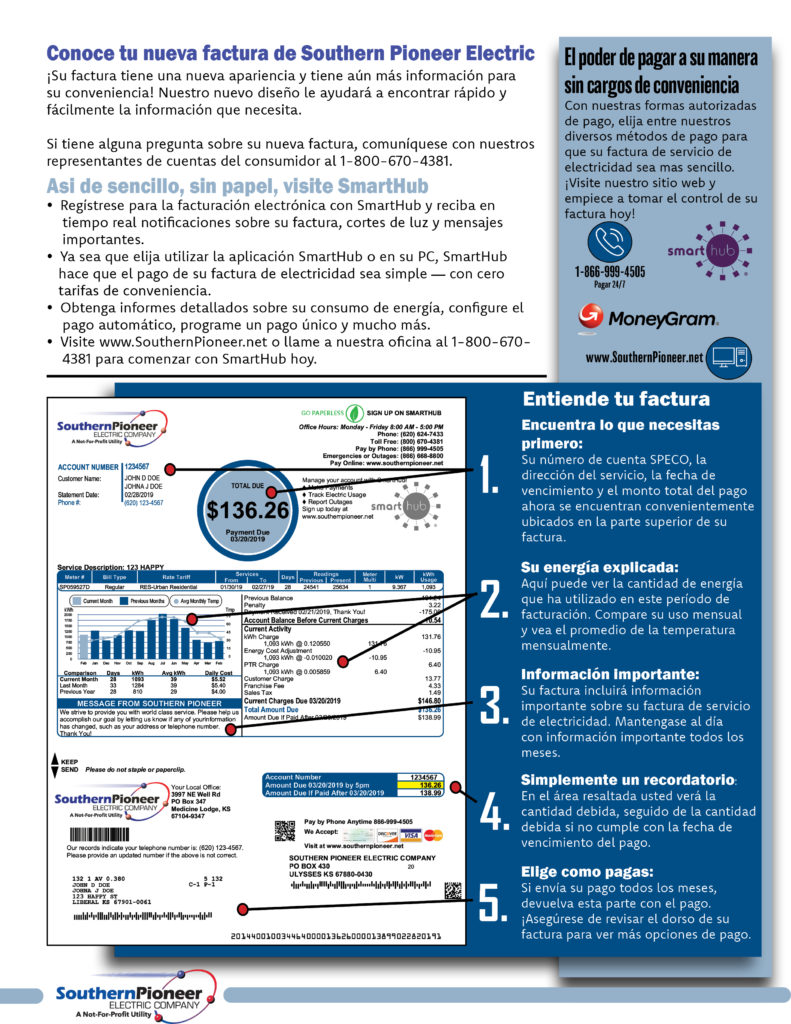 Haga clic aqui para ver una imagen ampliada.
Click here to see an enlarged image.
Invoice Groups
Consumers that receive statements for invoice groups will also notice a change to their monthly bills. Below is materials for those that receive invoice group statements. Questions may be directed to 1-800-670-4381.