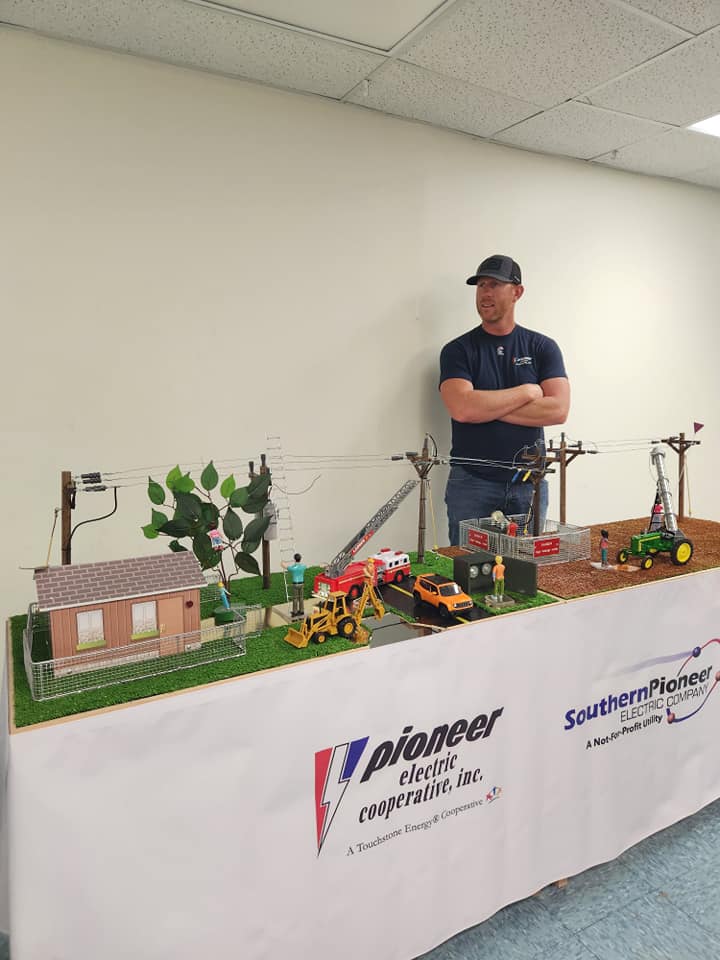 Whether it's at work, school or out in the yard, a healthy respect and understanding for how electricity works, and the potential hazards it possesses, is imperative. As your electric service provider, Southern Pioneer Electric believes in providing our customers with resources to help keep them safe and informed. From our comprehensive online safety database to our in-person demonstrations, we're able to promote a healthy respect for electricity.
The Safety Knowledge Database on our website is available to customers at any time. The database includes graphics that provide detailed information in an easy-to-understand format for topics ranging from safely operating farm equipment to home generator safety; answers to many common questions about electricity, its hazards and working around it can be found with a simple click.
Southern Pioneer also offers two types of in-person demonstrations suitable for a variety of audiences. Our tabletop demonstration (ideal for elementary-age students and classroom settings) provides a base understanding of how electricity is present in our daily lives. The demonstration helps to build an early understanding of electricity, how it works and why it's important to exercise caution around it.
Customers seeking a more in-depth understanding of electricity and its potential hazards may be interested in our Safety Demonstration Trailer. The trailer features a small-scale utility display that looks at various scenarios throughout the demonstration. The safety trailer is ideal for larger groups and events.
All of these electrical safety resources are available to customers for free. Those interested in booking a demonstration may call Southern Pioneer at 1-800-794-9302 during regular business hours.