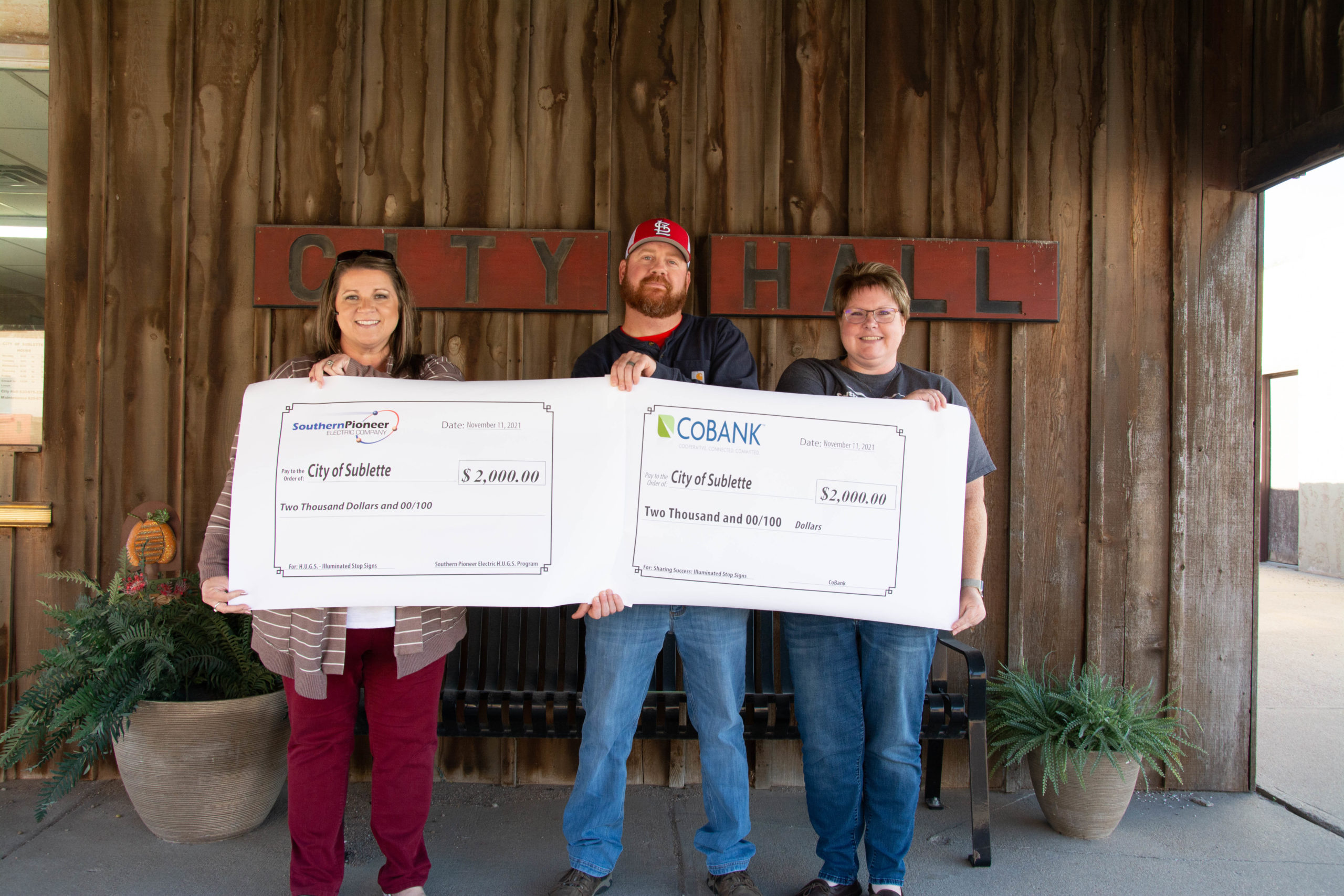 Sublette., Kansas – Members of Southern Pioneer Electric's H.U.G.S. team awarded the City of Sublette with $2,000 in grant funds on Nov. 11. The grant was matched by Southern Pioneer's financial partner, CoBank, through its Sharing Success program that matches the charitable contributions of its customers. Together, the contributions will help purchase two new illuminated stops signs, replacing the flashing stoplight located at the US Highway 56 and Inman Street intersection in Sublette.
"The current stoplight that runs across the intersection can be difficult to see," said City of Sublette Superintendent, Daylen Elsey. "The stoplight also has to be temporarily removed when large or tall loads pass through Highway 56."
Elsey says the stop signs will draw more attention for drivers, increasing safety for schools and businesses located near the intersection.
"Southern Pioneer Electric's H.U.G.s program assists projects emphasizing community improvement," said Anita Wendt, vice president of energy services at Southern Pioneer. "This project not only improves the community, but it also makes it safer. We're proud to be able to assist the city of Sublette with purchasing these stop signs."